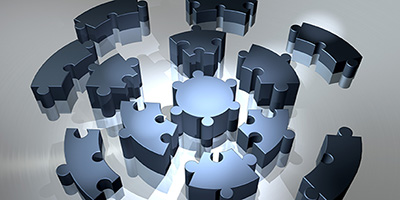 Other Services
We provide a variety of other services to help your business succeed
Live Online Help gives your website visitors fast access to help without waiting for email and thus answering all their questions right away. This builds a great starting relationship.
Hosted software is a solution for many companies that can't install different software packages on their servers.
What is CRM? CRM is short for customer relationship management. A CRM system is a web application that businesses use to organize information about their customers, leads, and other contacts. But a CRM system is more than just a list of contacts. It contains customers' details and history of their transactions with an organization, along with information about those customers place or status in the sales process.
Live Help Chat
CRM software hosted or Installed on your server
Email Lists
Custom Software solutions
Visitor Tracking Software
Low Cost
---
Live Help
When we provide Live Help operators they are all from Canada or Australia
WE can also install Live Help software on your servers and you can staff it yourself.
In recent years, companies have realized that providing customers with greater engagement opportunities can increase overall satisfaction and make their brands more appealing. Indeed, according to a report from the Aberdeen Group, 94% of organizations provide service and support across multiple channels (including, email, telephone, e-services, Web queries, remote support, social media, live chat, mobile messaging, and forums).
The increase in engagement channels has also made customers more demanding. They want greater flexibility, require real-time interactivity—as opposed to the more static "send request and wait" experience—and seek ways to get service as quickly as possible. In fact, brands have begun to realize that the most effective tactic is to be where the customers are, rather than always trying to bring traffic back to the brand. It's no longer enough to merely provide support—a company also needs to be approachable and available on a variety of channels.
Today, live chat is becoming increasingly important and profitable as a customer engagement platform. In fact, in a survey conducted by Forrester, 44% of respondents said that having a live person answer their questions while they were in the middle of an online purchase was one of the most important features a website could offer.
The main reasons for setting up and Using Live Help Chat.
1. Allow customers to multitask
Peoples time is valuable and they don't want to waste it being left on hold. With live chat support, customers can carry on with their lives while waiting for that "special ping" sound to alert them the agent has replied.
2. Provide chat logs for transparency and proof of contact
When customers engage with your company's customer support via phone, they don't receive a recording of the conversation. The most of live chat software allows customers to receiving a transcription of the conversation for their records. This gives them a point of reference in case any issues arise in the future. The transcriptions can also be used by chat agents to help repeat customers by quickly reviewing previous conversations. This makes for better customer support.
3. Make customer service available 24/7
Your customers have to be able to get support when they encounter a problem, and frequently, that happens outside of normal work hours. Live chat gives your business the resources to provide 24/7 support, thus boosting customer satisfaction.
4. Prevent unnecessary costs
Calling support hotlines costs time and money, especially when customers are put on hold for extensive periods of time which is generally the case. Live chat is free and fast for the customer. Negative feelings aren't exacerbated and your agents have a easier time dealing with the customer, increasing customer satisfaction.
5. Gather important data
There is no such thing as too much data. Live chat software can provide another layer of data to your current tracking tools. The type of data you receive varies according to platform or OS, but in general live chat delivers:
Referring link: Find the link that directed the customer to your site. You can use this to gauge what they might be looking for and to initiate conversation if they haven't already.
Operating system and device: This tells you if the customer is viewing your site from a mobile, tablet, or desktop, as well as which operating system they are using. This information lets you tailor your support according to the technology your customer is using, and promote relevant products or services.
Active or idle: You can find out if the customer is currently reading pages or idle, i.e. not actively moving their cursor or scrolling.
Time on site: You will be able to see if the customer has just come onto the site or has been browsing for some time and therefore more likely to require your help.
Number of visits: Monitor how many times the visitor has been on your site or see if it's someone new. Repeat visitors might be rechecking the status of a product or service, which would present a good opportunity for your chat support agents to proactively start a conversation.
Number of chats: You can check to see if this is the first chat the visitor has had or if they've been served by your agents before.
Location: Using the customers IP address, the majority of chat platforms will tell you the city and country the customer are from.

6. Increase sales
Salespeople love live chat because it lets them nudge customers towards certain products or services without having to resort to the "hard sell." A customer that visits your website is probably already interested in your product or service—instead of wishfully hoping they make a purchase, you can engage them by using proactive triggers. By initiating contact during the crucial decision-making stage, you increase the chances of your customers making a successful purchase.
Why Use a CRM
Why Your Business Needs a CRM
You need CRM to make your business more efficient and increase your revenue per employee. You need CRM to create repeatable successful processes. You need a CRM because we (and your competitors) are looking for competitive advantage in a multi-channel customer environment. You need to capture the interest of customers that are increasingly sophisticated and are ignoring the old methods we used to market and sell to them. You need a CRM to look into your near future and be predictive of your revenue. You need CRM to mitigate the risk and costs of staff turnover. You need CRM to engage in a cycle of continuous improvement. You need CRM for your business to survive.
Get a Free Quote
Custom Software Solutions
WE can build solutions for your business from the simple to the complex. Custom Contact email systems that direct mail to the correct person instead of just a general email account.
Customer management solutions
Ecommerce tailored to your business.
Cloud Based Services and Software.


Invoicing
Accounting
Marketing Emailer
& more
Mileage logs online for easy anywhere access.
Visitor Tracking Solutions
Custom database solutions for any and all aspects of your business.
Install and maintain other software from other providers.

Talk to us and we can provide the solution.

Get a Free Quote
Consultation Services
WE can provide full consultation on software solutions , web design and other aspects that your business requires.
Whether or not you are using our services we can advise you where to find the tools you need. Go over aspects of your business with you to determine what you really need compared to what someone wants to sell you. Advice you on real costs involved both short term and well as long term.
You will find that we are easy to talk to and explain things in a way that you can understand.
WE also have various courses available on cyber security , courses for staff on best practices , dealing with spam, antivirus and malware.
WE do group sessions on the those mentioned above and more.
Most courses are 1 to 2 hours in length and can be available outside normal business hours.
Get a Free Quote
---